Home
Bookmark this page
Iball 3.5G connect error can be used with prepaid and postpaid internet connections of almost all ISPs, Airtel, Idea, Aircel, Loop, BSNL, Tata Docomo, Reliance, Uninor, MTNL, Vodafone, Spice, Videocon. However, the below error has been observed for the Iball 3.5G connect error wireless modem and occurs intermittently, especially if an attempt has been made to connect to the internet, after the connection has been disconnected, without restarting the computer.

A screenshot of Iball 3.5G connect Dialing error, Error 619a :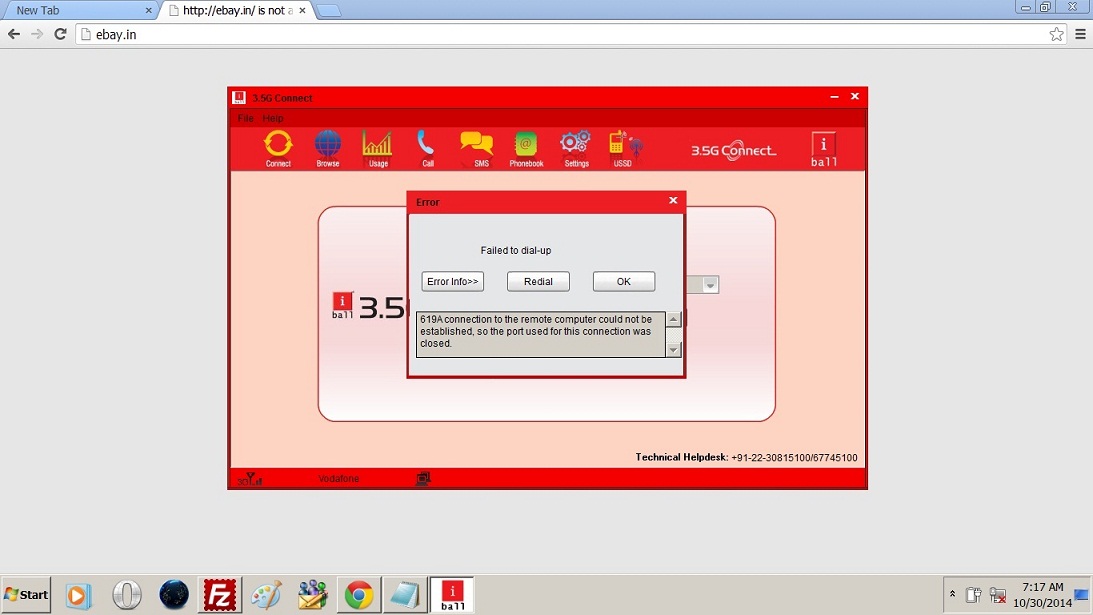 Iball 3.5G connect errors list - List of errors while connecting to the internet using the Iball 3.5G connect wireless modem. Please send an email to info@textads.in if any solution can be provided.